"Mark shared his insights into sustainable high performance at our recent 'Unplugged' session at Google… The session was exactly the mix of theory and practice that I hoped Mark would deliver to prompt our team to think about their wellbeing."

Managing Director, Central & Eastern Europe, Google.

"Our expectations were high and Mark delivered an incredible session. He is clearly a thought leader in this space and we look forward to working with him again soon"

Global Executive Vice President of Marketing & the Global Diversity and Inclusion Officer, Unilever.
It is tough to deal with uncertainty and change. Your people won't do it by chance. With a high-impact catalyst you can help them act with the courage to make it happen. Mark Pollock is that catalyst and that's why leaders worldwide have asked him to support their teams to adapt, perform and collaborate to achieve more.
Acknowledged as an expert in resilience and overcoming adversity, high performance, and collaboration, Mark has developed a three-part masterclass series expanding on his experience as a keynote speaker working with hundreds of organisations worldwide.
Co-hosted with his colleague Paula Cunniffe, CEO of Strive Management and Executive Director of Collaborative Cures, Mark has been supporting organisations in Europe, Asia, America, Australia, and the Middle East through their 'Challenge is the Opportunity' masterclass series.
Keynote themes
Click the button to read more about each topic.
Turning Challenges into Opportunities – The Challenge Cycle
Sometimes we choose our challenges, sometimes our challenges choose us. What we decide to do about them is what counts.
During this online masterclass, Mark helps leaders and their teams to:
o Build resilience and maintain motivation  
o Adapt to change and unexpected challenges 
o Chart a path through uncertainty 
Exploring Performance Potential – The Competitor's Mindset
In a world where challenges are inevitable, some people are held back while others are propelled forward. Spectators sit on the side lines holding back, while competitors step into the arena as they pursue success and risk failure. The choice is ours.
During this masterclass, Mark helps leaders and their teams to:
o Embrace a competitor mindset to pursue success  
o Discover how clarity, creativity and collaboration enables peak performance 
o Treat recovery as a high-performance priority to combat overwhelm and burnout
Collaborating to Solve Complex Problems – The Trust Imperative
It seems that we need structure and hierarchy to scale existing solutions for predictable problems. But when a crisis strikes and the path forward is uncertain, we need something different. We need flatter collaborative approaches with enough of the right people having the will to work together.
During this online masterclass, Mark helps leaders and their teams to:
o Create shared missions for collaboration
o Embody and incentivise collaborative leadership  
o Galvanise teams and enhance teamwork by building trust
To discuss how Mark can help your organisation achieve more, contact us by filling in the form below:
If you receive an error message while attempting to send your message, please refresh the page and complete the contact form again. If for some reason the error persists please use this email address: [email protected]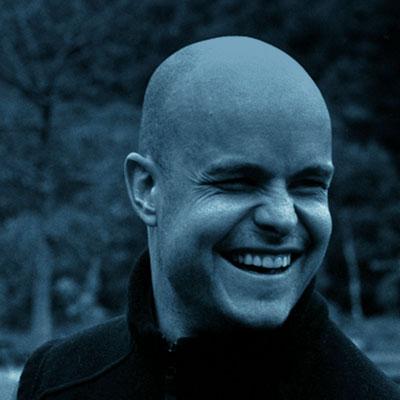 For all press and media queries please contact: 087 223 3372 
Postal address:
Mark Pollock Trust, 3rd Floor, Styne House, Hatch St Upper, Dublin 2, Ireland
Following Mark's impactful contribution to our Global Conference in 2017, we asked him back to talk to our staff worldwide during this period of unprecedented turbulence. Switching from the in-person to on-screen format, Mark managed to engage even more directly and powerfully with our teams . I cannot think of anyone we have had present over the years who has been more inspiring and speaks with such resonance to so many of us. Co-hosted with his colleague Paula Cunniffe it went down universally well, my favourite moment was when Mark reminded  us that sometimes the challenge chooses us and what we decide to do about it is what counts – exactly what we needed at this time.
Uncertainty and change has swept through the airline industry and we are facing that challenge head on at Avolon, as Mark says "Dealing with the Facts". To support our employees to remain resilient and adaptive to the evolving situation, we engaged Mark to work with us through his 'Challenge is the Opportunity' webinars co-hosted with Paula Cunniffe. Everything from the opening presentation to the interview and interactive Q&A worked excellently. The learning and mental diversion for all was hugely impactful, insightful and worthwhile.