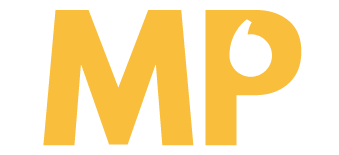 Mark's Story
Mark Pollock – Explorer, Speaker & Founder
Everything Mark Pollock does is about inspiring leaders and their teams to build resilience and collaborate with others so that they achieve more than they thought possible.
Unbroken by blindness in 1998, Mark became an adventure athlete competing in ultra-endurance races across deserts, mountains, and the polar ice caps including being the first blind person to race to the South Pole. He also won silver and bronze medals for rowing at the Commonwealth Games and set up an international motivational speaking business.
In 2010, a fall from a second story window nearly killed him. Mark broke his back and the damage to his spinal cord left him paralysed. Now he is on a new expedition, this time exploring the intersection where humans and technology collide to cure paralysis in our lifetime.
Chairman of Collaborative Cures and founder of the global running series Run in the Dark, Mark has been involved in catalysing collaborations worth over $100 million on his mission to cure paralysis.  He was selected by the World Economic Forum as a Young Global Leader, served on the Global Futures Council on Human Enhancement and the Advisory Board of Cybathlon. In addition, he is a Wings for Life Ambassador (Europe) and was on the Board of the Christopher and Dana Reeve Foundation (USA) for a decade.
Author of 'Making It Happen', Mark is the subject of the acclaimed documentaries' Blind Man Walking 'and 'Unbreakable – The Mark Pollock Story'. He has been awarded honorary doctorates by The Royal College of Surgeons in Ireland and also from Queens University Belfast. Furthermore, he holds a diploma in Global Leadership and Public Policy for the 21st Century from Harvard University, degrees from Trinity College Dublin and UCD Smurfit Graduate Business School.